Pan fried trout
by: PK. 2/17/2018
One of the best and easiest way to prepare trout is to marinate it with soy sauce, or any sauce of your choice, overnight and pan fry in olive oil the next day. I prefer Maggi Seasoning for its rich flavor.

If you don't like soy sauce, teriayki is a great choice too.

You can also marinate it with a dry rub: salt, black pepper, and brown sugar.

🐠 🐟
Slow day of surf fishing... where are the redtails???
by: PK. 2/14/2018
Tried my luck again in the surf today. I got 2 redtails, 1 male and 1 female. I released the female. That isn't skunked, but man it's slow. I actually tried a jerkbait. Got a hit, but no dice.

Surf was angry as usual. Swell was 5-7 foot, which is pretty crazy rough. The wind was about 15 miles per hour, with gusts in the 20's. I managed to stay for 3 hours before heading home with 1 lonely redtail that will go into my frying pan tomorrow noon.

I really like the new setup with my Penn Battle 2 4000 and the Okuma Celilo 9 footer. It's a great combo.

The one thing I like about the Battle 2 is its high gear ratio at 6.2:1. I'm able to reel in my bait quickly (I crank it pretty fast!) to make another cast. I fish with a pretty fast pace, so this reel really fits my style of fishing with its fast gear ratio.

There's another reel that's a little faster than the Battle 2 and it's the new Shimano Stella FJ. It's gear ratio is 6.4:1, but I think the price is prohibitive!

Overall, I was treated to a nice sunset to finish my day. It's a beautiful scenery.


2018 surf fishing tournament is near!
by: PK. 2/12/2018
It's getting closer to the first 2018 surf fishing tournament on March 24! It will be held at Ona Beach State Park, south of Newport. Here is an old picture of my last tournament in 2017. The photo only shows the winners, and I regret that I didn't take a group photo. I'll have to do that this time.

Hopefully, we will have a good turnout this year, and the weather stays calm. I will announce some prizes soon. Stay tuned.
Surf fishing hasn't been good for me
by: PK. 2/11/2018
I got skunked last time I went surf fishing at Seal Rock. I was fishing an out-going tide, so that might have something to do with it. However, this week's tide is perfect. So I'm heading out again on a redemption trip.
While driving back home, I got to thinking (bad idea) about the surf fishing opportunity we have here on the Oregon coast. I wonder how long it will last. Surf fishing is picking up here in Oregon thanks to people, like me, spreading word about it. I've seen many photos on Facebook with people catching lots of redtails. They lay out their catch of 10 or more redtails on the lawn or table. I do wonder what it will be like years from now, when there are more people and a lot more pressure. Will the redtail fishing diminish? Female redtails have about what ............... oh, I don't know, 3-40 babies? At least according to Wikipedia. Compare that to a crappie, which lay thousands of eggs.
With such a low juvenile count per female, it does make you wonder about sustainability. I hope it never ends, but you know what they say about all good things .......................
Catch and cook dungeness crabs
by: PK. 2/7/2018
| | |
| --- | --- |
| Catch and cook crabs | |
| | Here's is the video from my crabbing trip to Coos Bay with Lynn and Mando. Had a great time, and felt really good to be done with the flu and catching fish again. Skunk smell is finally off! |
Coos Bay rock fishing
by: PK. 2/7/2018
| | |
| --- | --- |
| Lynn and I headed over to Coos Bay for some rock fishing today. Bite was slow, I managed only 3 fish, but lost 2 nice ones (Moby ling maybe?). My leader snapped. We also caught only 6 crabs. It was a slow day overall, but the weather was super nice, and we enjoyed the trip. Next time I need to bring 30# mono leader. I was using 15# and that was a fail. | |
Back to surf fishing!!!
by: PK. 2/6/2018
| | |
| --- | --- |
| The swell report looks really good for the next week. I like to fish when swells are 5 foot or less, so Wednesday and Thursday, looks perfect. I've been waiting for this calm waters for almost a month now! On top of that, the wind is suppose to be calm too! Holy jebus! I just hope the surf perch will cooperate. I have a new rod and reel for surf fishing that I will be testing out, so be sure to wait for a video soon. | |
One of the best spinning reel for surf fishing
by: PK. 1/31/2018
If there is one spinning reel that I really like (besides my Shimano Stradic Ci4+), it's the Penn Battle 2. It's a solid, bullet-proof, reliable reel for surf fishing. It can hold well over 200 yards of 20# braid. If you use a 15# braid, I would just go for the 3000 size and save on weight. One of the cool feature on this reel is its 6.2:1 gear ratio, so you can bring in that bait quicker if needed. I use the 4000 size which weighs 12.8 oz. The average price for this reel is about $100 - you can check the reel out here on Amazon.

I have the 2000, 2500 (spooled with 6# mono for trout), 3000, 4000 (surf fishing), and the 8000 for my crab snare rod.
I'm back on the water!!
by: PK. 1/31/2018
With my flu mostly gone, I got out today and went crabbing. Did pretty good, MUCH better than I had expected. I Mando from PDX Fishing, and Lynn. Lynn brought his "fish whistle" but it didn't help him. I managed 4 rock fish. Total we had 30 dungeness crabs and 6 red rock crabs. I did a cookout video at the end. Fun times.

Stay tuned for crab cooking video!
First surf fishing tournament for 2018
by: PK. 1/27/2018
Check back often for updates or cancellation
The first surf fishing tournament for 2018 will be on Saturday, March 24, 2018. It will be at Ona Beach State Park (south of Newport). This will be spring break weekend so expect some heavy traffic on the coast.
Fee: $10 per person - NO registration needed
Start time: 6:30 AM »»» check in time will be at 6 AM
End time: 12:00 PM 11:30 AM
Prizes: TBD
Location: Ona Beach State Park - see map here
Tide: low @ 1 PM - 0.2' - OK, it's a lousy tide, but I can't do anything about that
Please come early and check in! Once you check in, you can start fishing. You can drive around to other beaches if you want, but be sure to be back at Ona Beach Park when the tournament ends at 11:30!! As with all of my tournaments, this will depend on weather so be sure to check back often for updates or cancellation - especially on tournament eve. Don't show up and find no one there because you forgot to check for updates/cancellation!
Trout fishing @ Foster Reservoir, Sweet Home
by: PK. 1/26/2018
Mando and I made it to Foster Reservoir in Sweet Home. We were treat to wind and rain, but still had a blast catching these pellet heads (stocked trout). Mando got 5 while I had 2. The flu I had is about gone, and I feel a lot better now. I'm hoping to get back into fishing, and that will only happen if the weather cooperates.
| | |
| --- | --- |
| | Trout fishing |
| | |
Weather still lousy on the coast
by: PK. 1/22/2018
It's been many weeks now and I haven't set my foot on a beach yet. This is the longest streak I've had for not surf fishing. I have the next couple of days off, but the surf is high. Well, the tide isn't very good anyways for this week. So, I'm gonna have to hit the lakes for some trout fishing - catching pellet heads is better than staying home.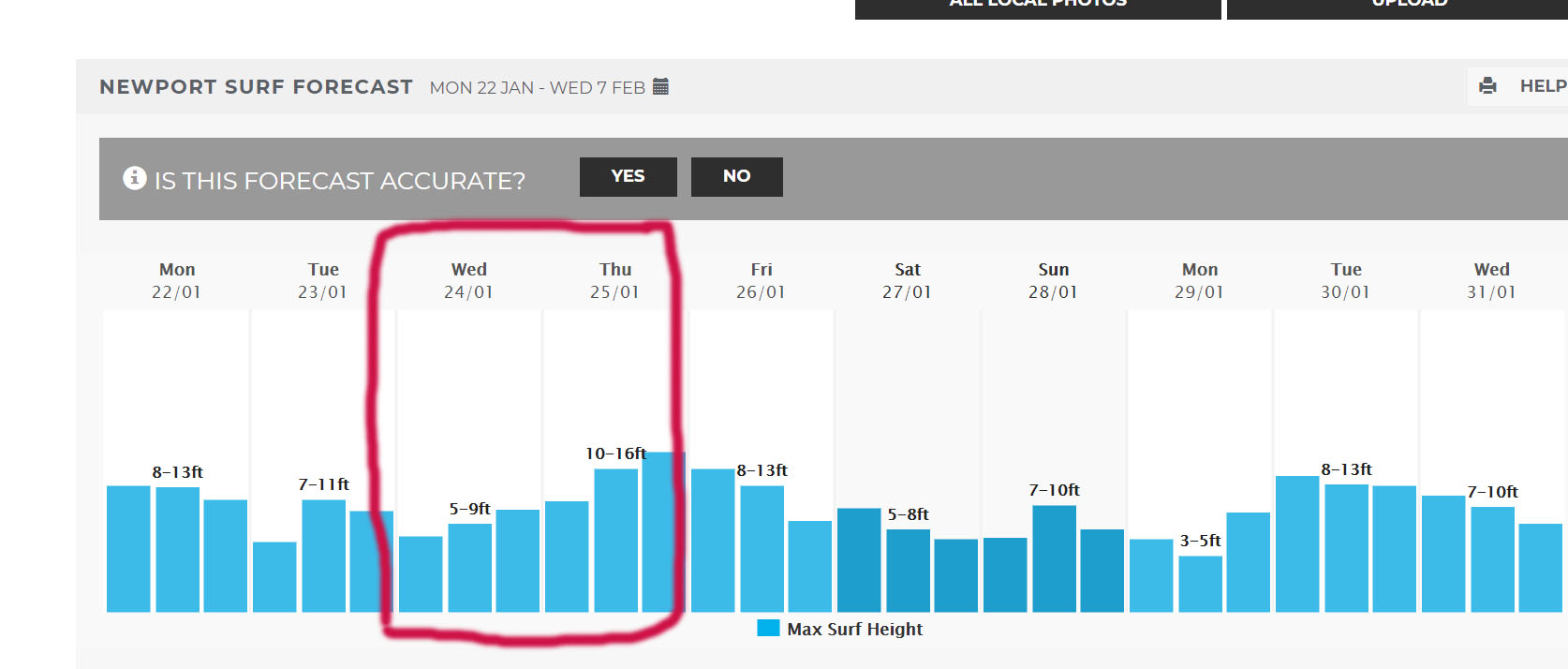 My new surf fishing rod & reel
by: PK. 1/20/2018
I have been thinking about my surf fishing setup, especially the rod & reel. The reel is $240 when I got it, and most people don't want to spend that much. The rod is a Cabela's Tourney Trail IM8, which is now discontinued. I don't know if they will replace it with a new model. You can only buy the rod at Cabela's, and many people who watch my videos don't live near a Cabela's.
So I decided to get a new rod & reel that are much easier for most people to get. The rod is an 8'6" Ugly Stik salmon rod that can handle weights up to 1-1/2 oz. I will be tossing a 2 oz so that rod can easily handle it. Ugly Stiks are known for their brute strength. The rod costs about $70, and it's found pretty much in every sporting goods store.
For the reel, I went ahead and got a Penn Battle 2 4000. I got it for $99 off of Amazon. It's not too expensive, and the reel is packed with features. I've used the 2000 size for trout fishing for over a year now, and it's extremely tough and durable.
I have yet to catch a redtail this year!! :(
by: PK. 1/18/2018
I haven't been out fishing much because of bad weather. It's already mid January of a new year and I haven't caught a redtail yet. The surf is rough on my day off, and calms down on my work day. Aarghhh! I check the surf reports hourly and it looks like the surf might be calm next week on my day off. Could this be my break, could the Fish God finally answer my call??
Contest #1
by: PK. 1/14/2018
Hello, ladies & gentleman ...... and all you armchair philosophers. Welcome to PK Yi's first subscriber contest of 2018. You know, it's been a loooong time since I did a contest. So let's not waste time and get started.
For the prize, it's going to be an Amazon gift card. I thought about giving away fishing gear like lures, rods, reels, and so on. But I don't want to package the item and then run over to the post office, and ship it out. That just takes too much time. So I figured an Amazon gift card is much easier because I can just email the winner the code. It's quick and easy, while at the same time, they can spend on anything they want.
For the prize, I will give out 2 Amazon gift cards of $40 each to 2 winners.
Here is the contest:
Question 1: What do all fish and a mother-in-law have in common?
Question 2: Name all surf perch species found along the Oregon coast?
Question 3: If half the world's population were to disappear due to a natural cause, and all society collapse, what one weapon would you like to have, and why?
Question 4: Rainbow trout are found in how many states across the U.S.?
Question 5: Where was my first surf fishing tournament held? (city)
To enter this contest, go watch my contest #1 video and post your reply in the comment section. I will choose the best 2 answers to determine the 2 winners. Good luck!
Happy New Year! ...... what happened to 2017?
by: PK. 1/1/2018
I can't believe it's already 2018! 2017 was a complete blur! I have been really sick with the flu for almost 2 weeks now, so I haven't been out fishing. I've never been this sick before. One minute I'm cold, one minute I'm hot, and all food tastes very metallic. Not fun at all. I feel the worse is over, and I'm about 70% right now. Uh ......... how I miss the ocean and the sound of waves crashing onto the sandy beaches - I even miss the salty wind in my face. One's mind is truly boundless once you find that inner passion.
I have decided to change my website to use raw HTML instead of PHP and a MySQL database.
Also, I got a subscriber contest coming up here soon. So stay tuned for that.