Surf fishing spots in Oregon
by: PK. 1/26/2018
Because there are many spots to surf fish in Oregon, it will take me a while to compile this list.
This page will be updated from time to time, so be sure to check back often for new updates.
The #1 question I get from many of my subscribers is where is the best spot to go surf fishing in Oregon. Therefore, I'm going to try my best to make a list of beaches for surf fishing.
Some things to consider:
there is no "best" beach because beach contours change month to month, year to year due to weather, erosion, wave action moving the sand, etc
if a beach didn't produce on a given trip, it doesn't mean there is no fish there. there are many factors at play here: weather, tide, current, etc. Return at a later time and you will likely catch them
Here are the spots (order is not important). This is not a complete list, but I will update it from time to time so be sure to check back often.
1) Ona Beach
Ona Beach is about 15 minutes south of Newport. I held 2 SF tournaments here. It's one of my favorite spots. The walk to the beach is about 800 feet. Lots of parking and bathroom. No fee (?).
Surf fishing tournament @ Ona Beach (May 17, 2017)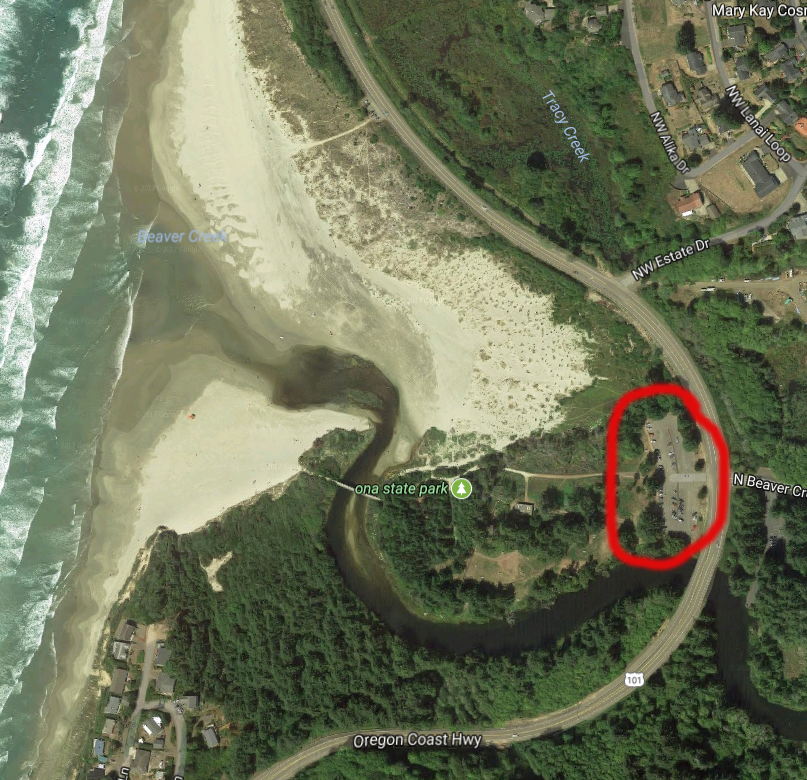 Here is a video of me surf fishing at Ona Beach
Surf Fishing at Ona Beach
2) Seal Rock
Seal Rock is a little south of Ona Beach. I used to like this spot when I first began fishing it, but (for me) it has died down considerably. I held one tournament here before .................. and no one caught anything. Very small gravel parking lot, no fee, no bathroom.
3) Nye Beach, Newport
My best trip ever happened here. It was the day after Thanksgiving back in 2015. I had doubles every cast. Oddly, I never caught much fish here anymore. I held one tournament here, and people did OK. Parking lot doesn't have many spaces, and public restrooms are available as well as a rinse off station. Beware, there are lots of foot traffic on the beach.
4) Barview Jetty
Barview Jetty is where my surf fishing career began. I've been to many beaches when I first started surf fishing, and I got skunked each and every time. It was extremely frustrating. One day, I headed over to Barview Jetty because of tip I received. I took my 6'6" bass rod and a size 2500 reel spooled with 20# braid. I tied the hi-lo rig and used Powerbait mice tails for bait. I did OK, and from then on, I began learning more and more about surf fishing. It's a good spot, but I have to say it's a little crowded due to its close proximity to Portland. Barview Jetty is also good for rock fishing and ling cod.
Here is a map of Barview Jetty.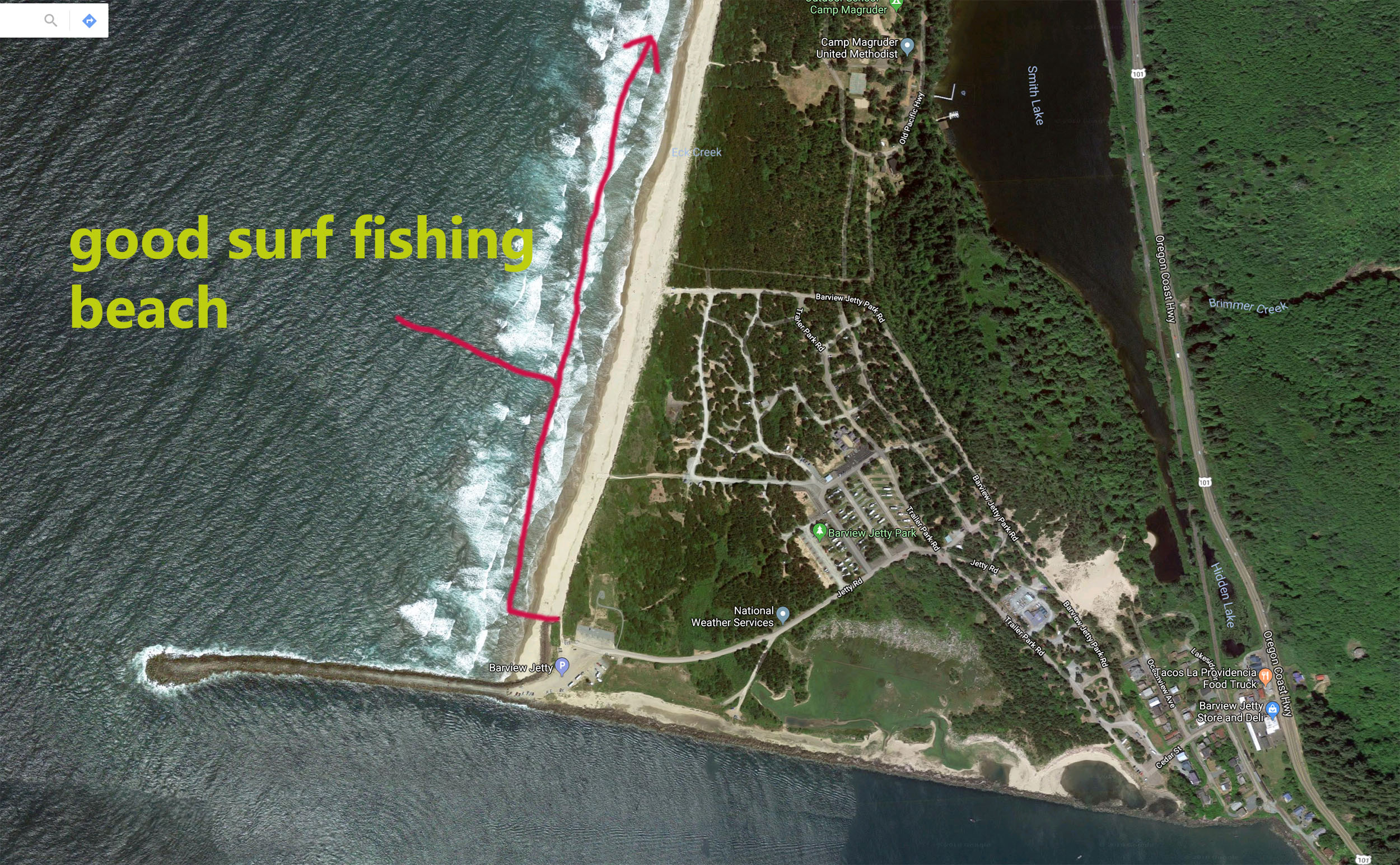 5) Seaside, Gearhart, Sunset Beach
I go here from time to time. Gearhart is 3 hours away from me so I don't go often, probably about 3-4 times a year. I notice that they are on the small side here, but yet the bites are consistent.
Surf fishing in Gearhart
5) Bullards Beach
This is another good spot down in Bandon. I've seen many reports from people who fish this beach.
edit history:
Jan. 26. 2018 - first version